We want to make Joensuu an even more business-friendly city, where your company has excellent conditions to operate, develop and grow. The Business Whisperers will once again reach out to Joensuu-based companies this autumn to discuss updates and available services for companies. At the same time, they will convey messages and wishes from companies to the city for further action.
The Business Whisperers will be available again in the autumn of 2023 to assist companies with questions related to business growth and development, human resources, the business environment, entrepreneur well-being, training matters, or business acquisition planning. They are also interested in general feedback related to entrepreneurship, which they will communicate to decision-makers.

Starting in week 35, the campaign aims to provide seamless and free assistance to local businesses in various stages of their business operations.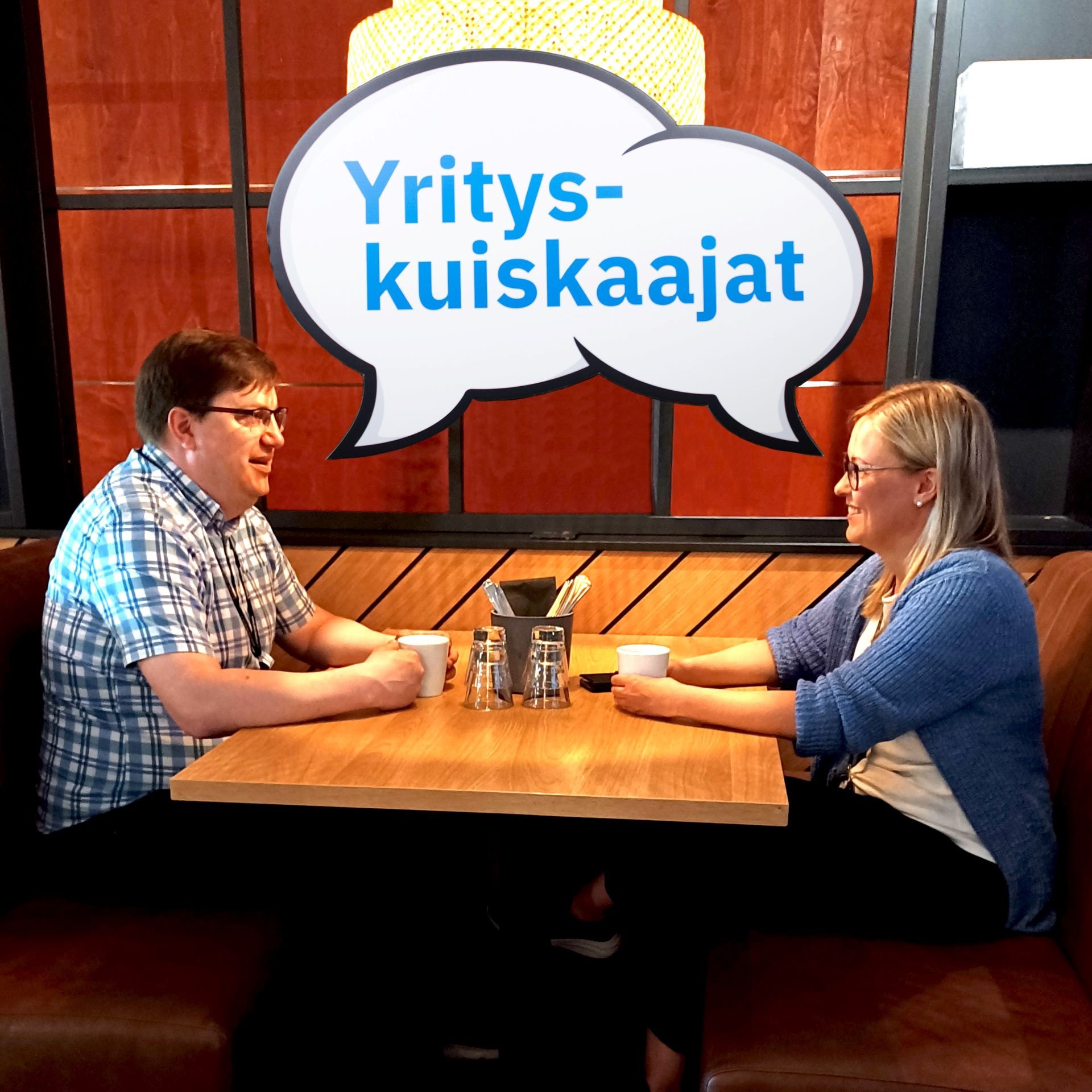 Feel free to contact the Business Whisperers if your company needs:
Skilled workforce
Training for your staff
Functioning workspaces
Help with planning investments and surveying public funding options
Growth coaching
A generational shift or a successor for your business operations
Information about public competitive tendering
Aid with digital development
Support with entrepreneurial well-being
Something else?


Request the Business Whisperers to contact you!
Use the electronic form to submit a contact request. A business whisperer will help you directly or finds the right person to respond to your inquiry.
You can also contact us by calling or sending a text message to: Luotsi Joensuu, Marjatta Rummukainen, tel. 050 478 0795 or Business Joensuu, Satu-Minna Piiroinen, tel. 0400 287 787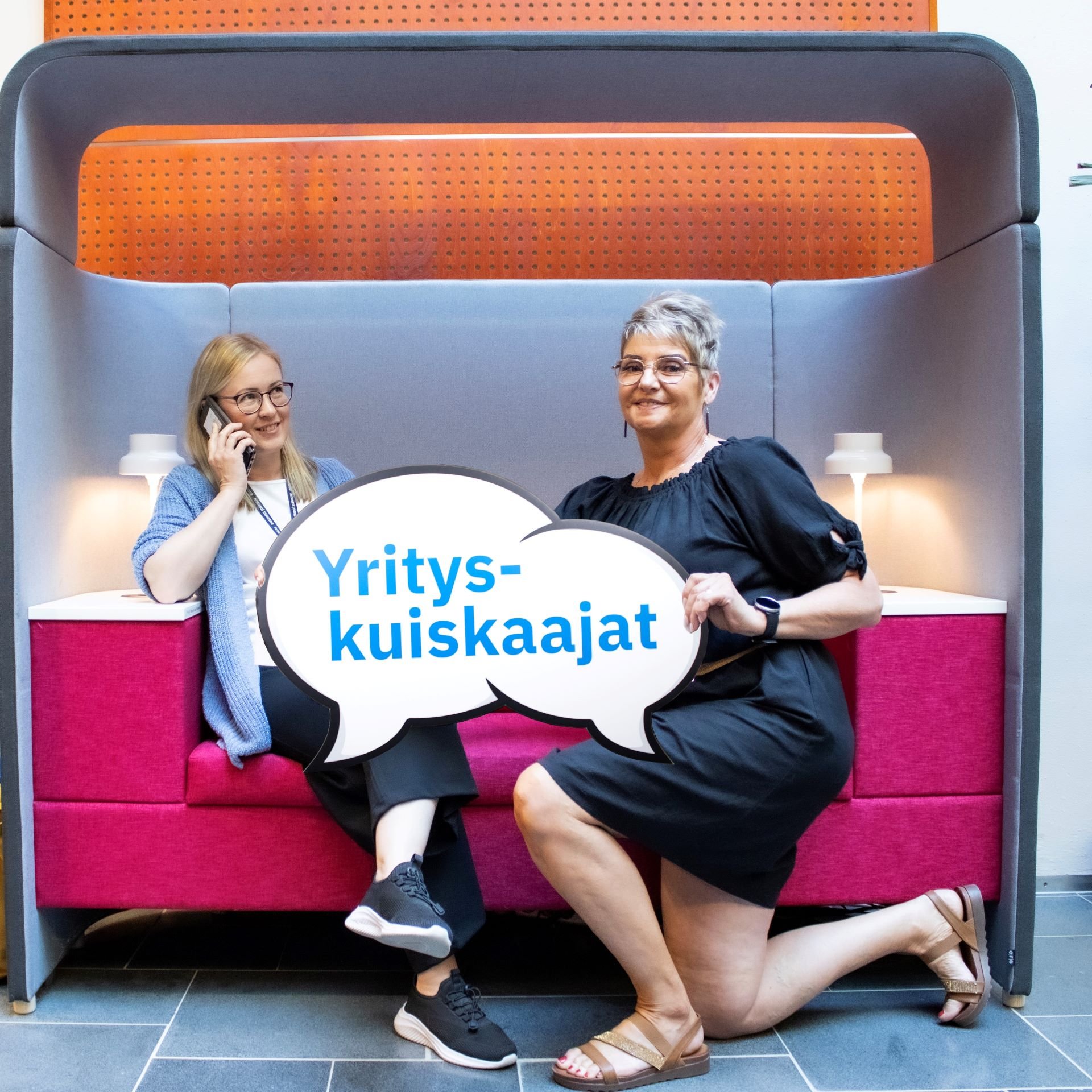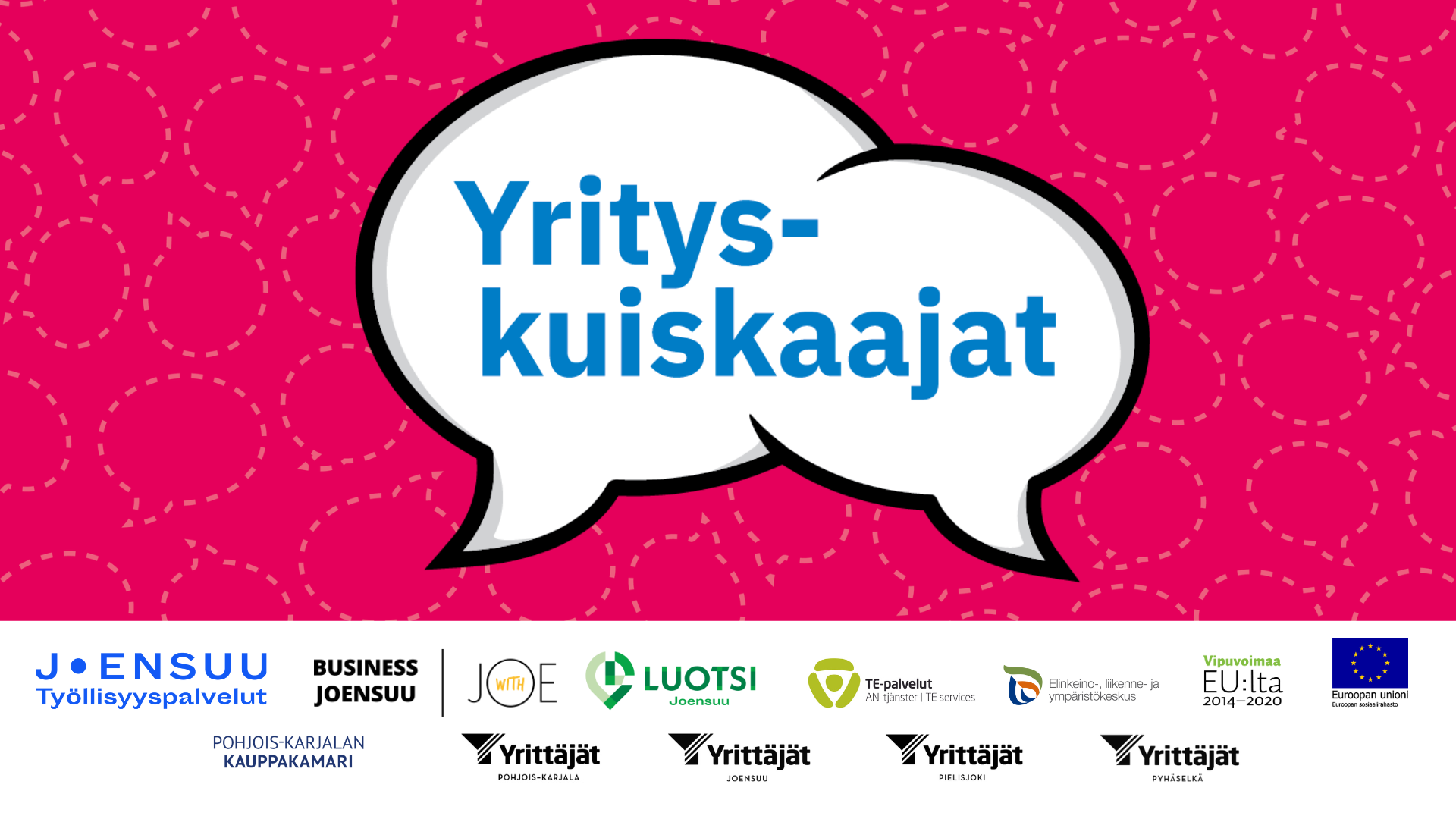 Who are the Business Whisperers?
The Business Whisperers are a group of specialists who reach contact companies, summoned by the City of Joensuu. The campaign is carried out by
Business Joensuu Oy
City of Joensuu/Luotsi Joensuu
the North Karelia TE Office
The events are also supported by and the North Karelia Chamber of Commerce, Pohjois-Karjalan Yrittäjät ry, Joensuun Yrittäjät ry, Pyhäselän Yrittäjät ry and Pielisjoen Yrittäjät ry.
The Business Whisperers campaign is visible and audible!
Before the campaign weeks, companies will receive text messages. During the campaign weeks, the Business Whisperers will contact companies by phone or visit them in person.
You can meet the Business Whisperers at events organized for companies during the campaign weeks. Please refer to the event calendar (in Finnish) for specific dates and locations. In week 40, there will be events at the Science Park.
You can find the Business Whisperers on social media using the hashtag #yrityskuiskaajat.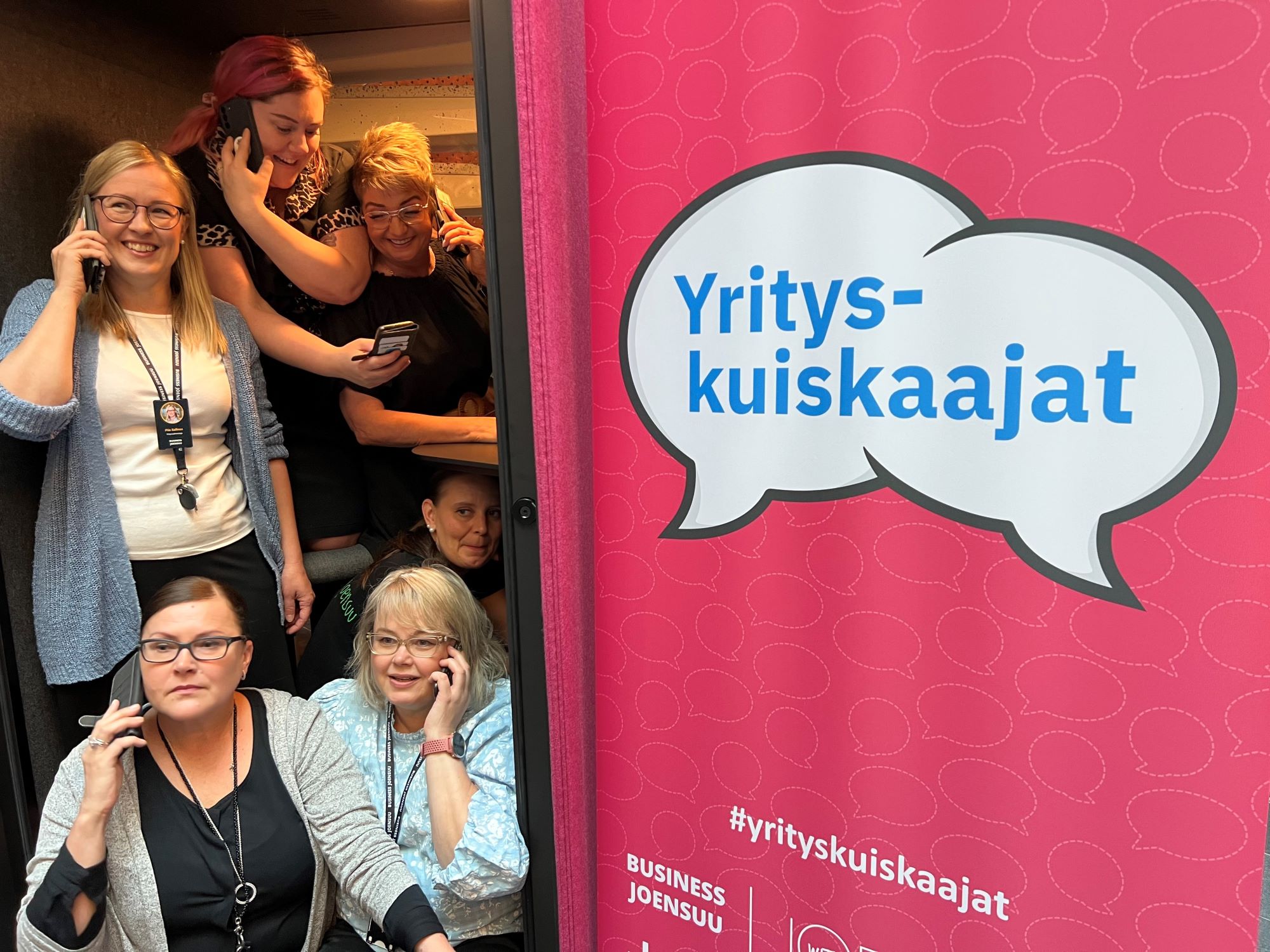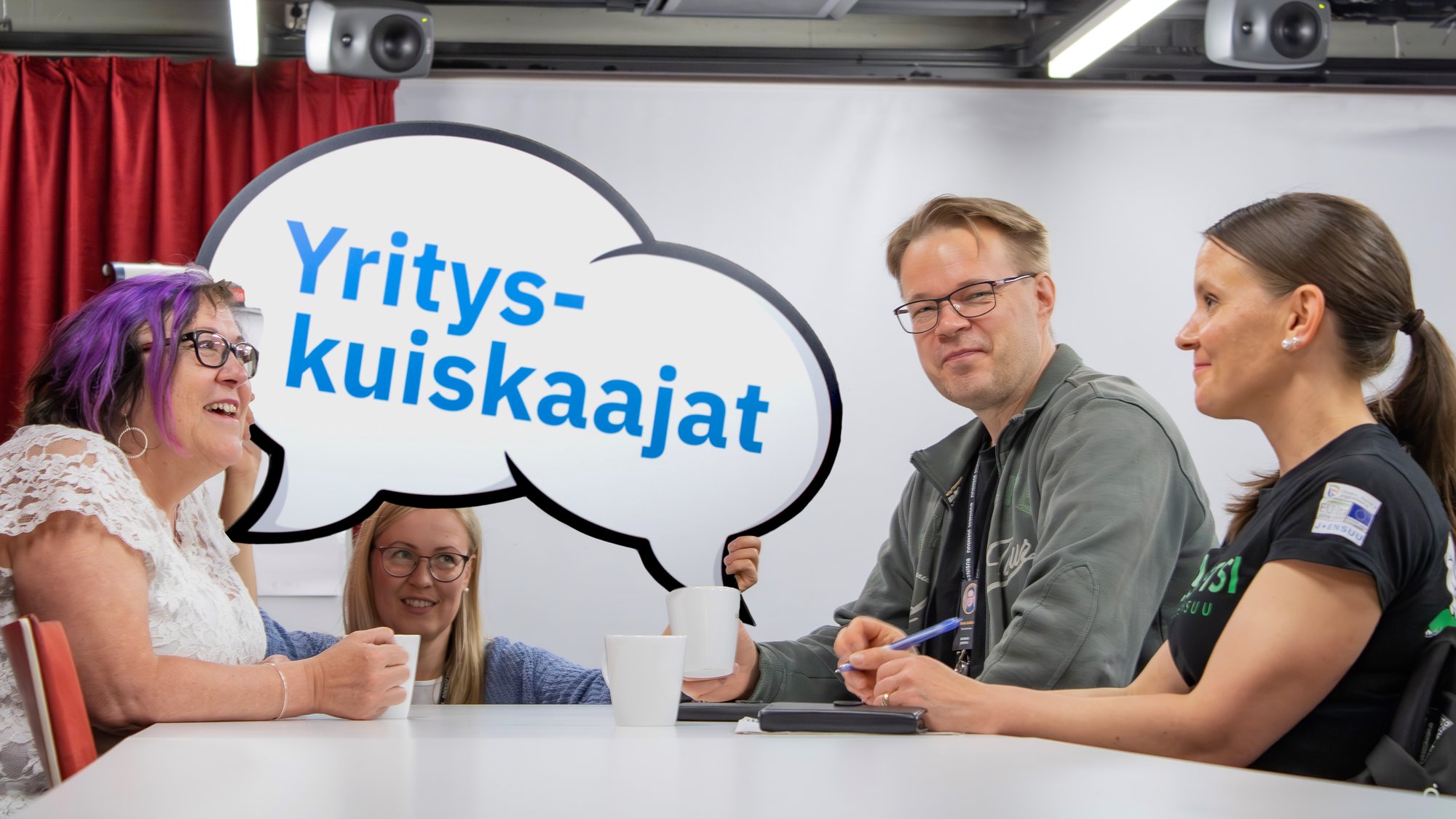 The Business Whisperers campaign in autumn 2023 will be organized in three parts:
Week 35: Eno, Pyhäselkä, Kiihtelysvaara, and Tuupovaara
Week 40: Joensuu city center, industrial area and the Science Park vicinity (postal codes 80100 and 80110)
Week 45: Other areas of Joensuu
Why do we need the Business Whisperers?
Successful businesses create a vibrant Joensuu: jobs and a better life for everyone. According to its strategy, the City of Joensuu invests in vitality, entrepreneurship, and employment. The dialogue and collaboration between businesses, the city and business developers are crucial in achieving this. Business Joensuu and Luotsi Joensuu are passionately working for this.